DNCB
in collaboaration with Oliver Husain
DNCB is a media installation about Dinitrochlorobenzene, a substance used in colour film processing and as an alternative HIV medication during the AIDS crisis in the early nineties. Drawing a connection between self-medication and independent film developing labs, the work combines material experimentation, historical research and performance practices. The story of a chemical substance called DNCB is the starting point for our project. DNCB was used in film and photography labs as a component of colour processing. It was easily available through Kodak, for example. In 1986, at the beginning of the so-called AIDS crisis, a San Francisco based chemist discovered through self-experiments that DNCB applied to the skin had a positive effect on the immune system and was a way to treat Kaposi's Sarcoma. He campaigned for medical research into the substance, and was involved in the founding of the first independent guerrilla AIDS clinic.
From our contemporary perspective, it is very touching and potent that at a moment when technological progress was about to make chemical film development obsolete, one of its ingredients had this other, non-filmic use value.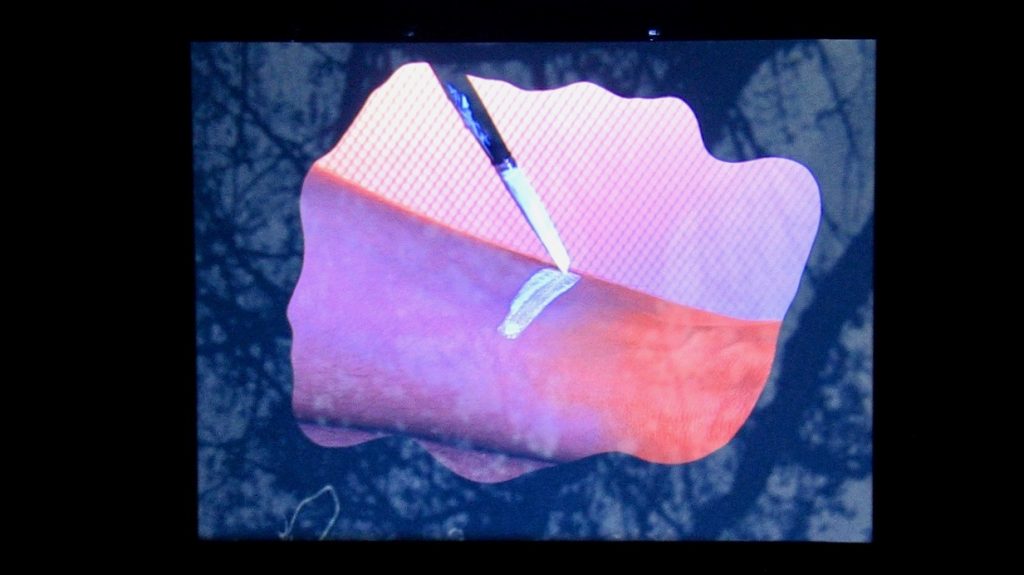 The performance was presented at the Schwules Museum in Berlin on November 28, 2018
and at Mumok Kino Vienna on June, 12, 2019
and in summer 2021 will be part of the exhibition